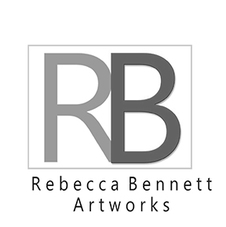 Painting | Artist Statement

​Using the sensual qualities of oil, I create layered abstractions which explore the dynamics of color, line, and texture. The viewer is encouraged by their abstraction to interpret their experience of the work rather than the work itself.
My work is born of a manipulation of oil paint while the canvas lies on a flat, horizontal surface. I use brushes, palette knife, and/or mineral spirits to move the color. The paint and oil create jewels of sensual, layered, vibrant, color which move on the canvas. Using viscous liquid mediums allows me to explore this movement and fluidity. Recently, I have enjoyed incorporating the horizon line. What emerges is a piece that is abstract but recalls the landscape. My process is one in which the artist and the paint are equal partners negotiating the surface of the canvas as if the paint had animate qualities. -Rebecca
---
---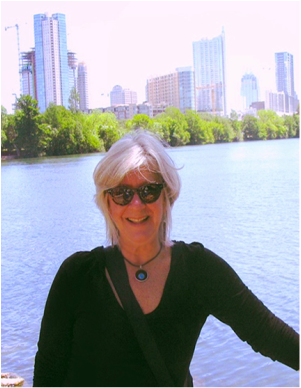 A little bit about me:




​ Most of my formative years were spent in Vineland, New Jersey outside of Philadelphia, Pennsylvania. I've had the opportunity to live in many areas of the country to include: Monterey, CA, Denver, CO, St. Louis, MO, and Florence, KY, (outside of Cincinnati, OH).
The past 19 years I have lived in Austin, Texas with my husband and two sons. When people ask how long I've been making art, I say "all my life". I studied, I created, and was mentored my entire life. I am forever grateful to the strong women who made a life in the art world, each in their own way, who showed that it could be done, encouraged my venture, and filled my soul with art.
I pursued a psychology major in college but always included studio art / art history into my curriculum. When I had an opportuity to spend a semester abroad in Florence, Italy studying art history, I jumped on it. I began to study art again in 1998 at the Austin Museum of Art, Laguna Gloria campus, in Austin, Texas. 1998-2002 I took figure drawing, painting, and fiber arts classes. In December of 2002 I had a dedicated studio space and began my journey into the professional art world.
---
---
Education
​9/1987 - 12/1989 Washington University George Warren Brown School of Social Work St. Louis, Mo
Coursework toward an MSW
9/1979-5/1982 Union College Schenectady, New York
Bachelor of Science; Psychology
1980 Eurocentres Florence, Italy
Term Abroad: Italian language, Art History
9/1977-12/1978 Grinnell College Grinnell, Iowa